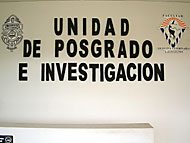 Teaching Platform
Training Focus
Focusing on UADY graduate programs, our efforts integrate learning and knowledge-generating activities from problem definition to producer decision support.
Expected project impacts include greater capacity of partner institutions to address relevant development issues for ruminant livestock systems, a skilled cadre of systems-oriented researchers and extensionists, and broad dissemination of information to the livestock sector.
A student-produced video-documentary "Yucatan": Bienestar del Hombre en el Campo about farmer needs and our TIES project resulted from novel collaboration between UADY's Schools of Anthropology and Veterinary Medicine and Animal Science.