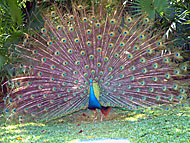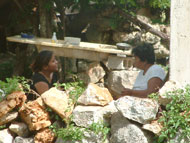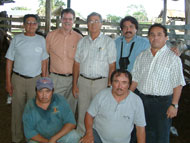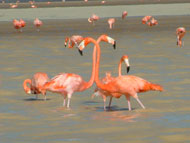 Joint Courses
Platform of Joint Courses
Greater flexibility and assistance during the transition to a new curriculum in 2005-06 were key needs identified by UADY. In response, a platform of joint courses that is linked with our research platform was planned in accordance with our TIES proposal. This teaching platform involves equal participation by (mostly graduate) students and faculty from UADY and Cornell University. Students and faculty from the Universidad Veracruzana (UV) also will participate.
The joint courses include:
Spring - 2 credits
Acquaints students with the cultural, historical, socio-political, literary, anthropological, health, agricultural, and development issues in southern Mexico. The lectures/discussions establish the global and regional contexts for better transcultural understanding. This course may be taken as a stand-alone course in international agriculture and rural development or in Latin American Studies. However, it is primarily a preparatory course for participants who plan to participate in a summer/fall course called Experience Latin America ll. Chiapas Eidtion (IARD 6010 or LATA 6010), which includes a two week field-study trip to southern Mexico (Chiapas during the summer). The two week field trip will also offer students the option to stay on in Chiapas (or other locations) for an extra 6-8 weeks to complete an international experience with a locally funded project tailored to student interest and background.
Fall - 3 credits. Prerequisites: IARD 4010 and (or) permission of instructors. Field trip to Chiapa, Mexico during Summer intersession.
Designed to provide students with an opportunity to observe the rich living cultures, environments, ecologies, rural and urban communities, and development issues in tropical southern Mexico. Also designed to promote interdisciplinary exchange among faculty, staff, and students and their Mexican hosts and counterparts. A two-week field-study trip in June is followed by discussions, written projects, and oral presentations dealing with a range of topics pertinent to the target cultures of Chiapas.